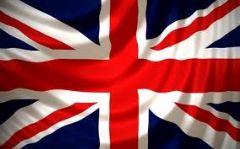 UK MAIN - Spark People Team
Welcome to Spark People and to the main UK team for new members. We are a large team as this is the Main Team for ALL UK members! Join in have fun - your country needs you!!! WELCOME!
Total SparkPoints:

54,173,361

Total Fitness Minutes:

50,428,665

Oct. 2017 SparkPoints:

150,667

Oct. 2017 Minutes:

159,123

Total Members:

276,297
Ranked #1 in the United Kingdom SparkAmerica Leaderboard Challenge
Visit this full SparkTeam on SparkPeople.com ›
You can click to SparkPeople.com to join this team, and if you are not a member to join SparkAmerica and SparkPeople for free.