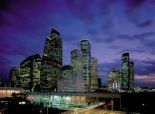 SparkHouston- the Official Team
Houston's First Healthy Lifestyle Community on SparkPeople! A resource for Houstonians (native or transplanted) to gather, support, and arrange activities with one another!
Total SparkPoints:

21,005,659

Total Fitness Minutes:

19,057,969

June 2017 SparkPoints:

87,757

June 2017 Minutes:

98,573

Total Members:

48,270
Ranked #8 in the City to City Challenge SparkAmerica Leaderboard Challenge
Visit this full SparkTeam on SparkPeople.com ›
You can click to SparkPeople.com to join this team, and if you are not a member to join SparkAmerica and SparkPeople for free.